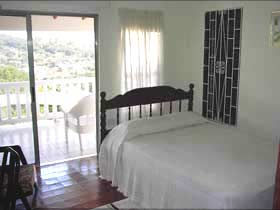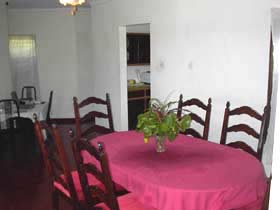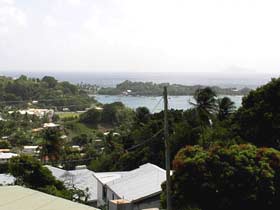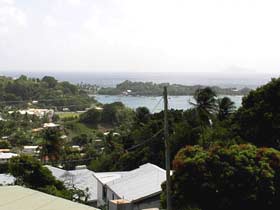 You will admire the magnificent view of the Caribbean Sea and the nearby islands of the Grenadines from the establishment and from your balcony.

You will never forget it!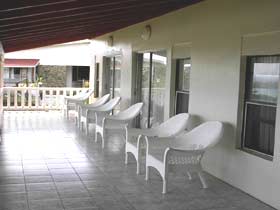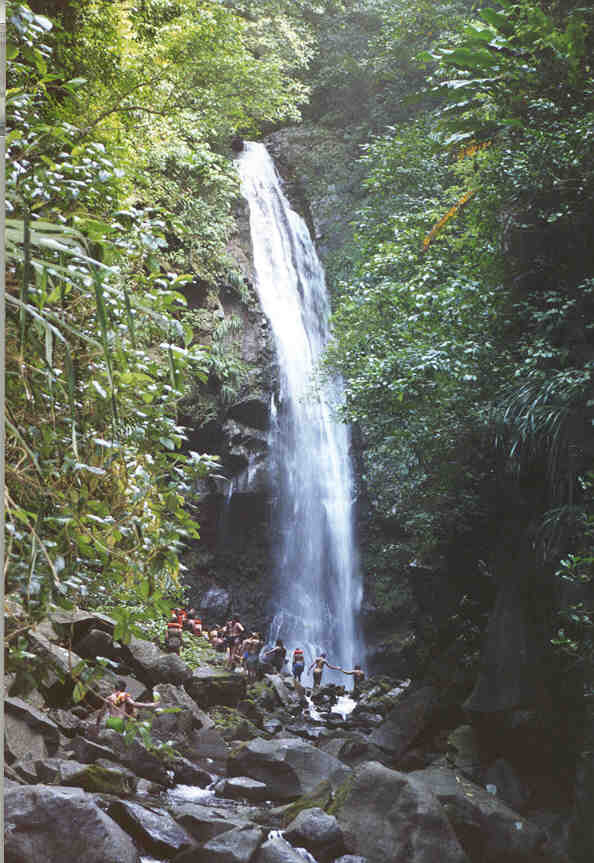 SVG is an island nation approximately 150 square miles in size and with a population of about 110,000. The spoken language is English. The indigenous peoples were Caribs and there are still vestiges of their culture in the northern section of the island. If you are interested in visiting a pristine environment, unspoiled by overdevelopment, SVG is the place for you. The flora and fauna are an ecologist's dream.  Guided tours can take you up the 4,000 ft. La Soufriere volcano or into the interior to study the lush rainforests. How about coral reefs and mangrove swamps in the Grenadines, not to mention beautiful beaches? And the waterfalls ? Soothing and enchanting. Come and enjoy the stay.

Other Sites:

The Falls of Baleine.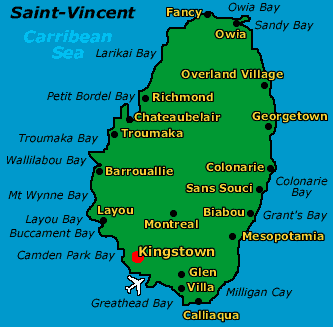 This page was last updated on: April 21, 2012
One of the scenic views from the balcony.